About Us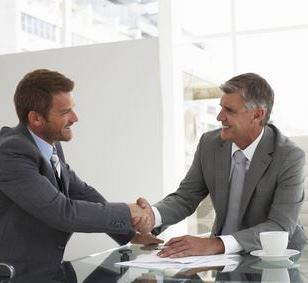 Hubert & Hubert, Inc. is dedicated to serving all of your accounting, tax, and financial services needs. Our mission is to serve your needs by providing the highest level of expertise and professionalism possible.

Hubert & Hubert, Inc. was established to provide efficient solutions to businesses and individuals. Our primary services include accounting services, taxation, business consulting, and litigation support. We also offer a host of specialty services that cater to the unique needs of our clients. Hubert & Hubert, Inc. serves a wide range of corporations, partnerships, limited liability companies, individuals and is experienced in the accounting issues and tax laws that impact our clients. We offer the benefits of years of experience gained from previous positions held with other accounting firms and also as controllers of companies.


In addition to providing accounting, tax and financial services Hubert & Hubert, Inc. provides consultation to the insurance industry regarding commercial property losses since 1990. Our specialty is our ability to assist our clients determine the commercial property losses through an analysis of financial and other information in conjunction with our knowledge of the applicable commercial property insurance coverage.

Our goal is to provide accounting, consulting and tax services that go beyond the scope of traditional services offered by most practitioners. We look beyond the numbers --exploring possibilities, finding solutions, and adding value to your decision making each month. There is a difference between running your business by the numbers and managing your business with the numbers. We strive to be proactive with advice, meeting deadlines, being accessible with our expertise, and being fully committed to helping our clients succeed.

---